We have science-practice expertise ranging from land change science and participatory landscape planning to geospatial and ICT education, business and innovation development.
Our key expertise areas are:
Landscape, land cover and forest change analyses through remote sensing and geographical information systems (GIS)

Participatory GIS methods in landscape value and ecosystem service mapping

Participatory land use planning, integrated coastal zone planning

Environmental change, climate change, resilience

Community based natural resource management and food security

Knowledge creation processes in globalization and development cooperation

Geospatial capacities in Higher Education Institutions

Geospatial and ICT entrepreneurship

Geospatial business development
Are you interested in our expertise? Please contact us for further details; Niina Käyhkö, (niina.kayhko(at)utu.fi) and browse through our publications and other materials.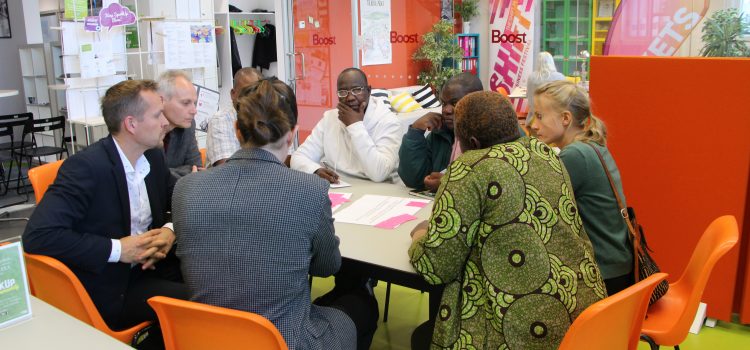 (Image) Brainstorming among university researchers, private sector partners and project management practitioners at SparkUp innovation hub in Turku in 2017.