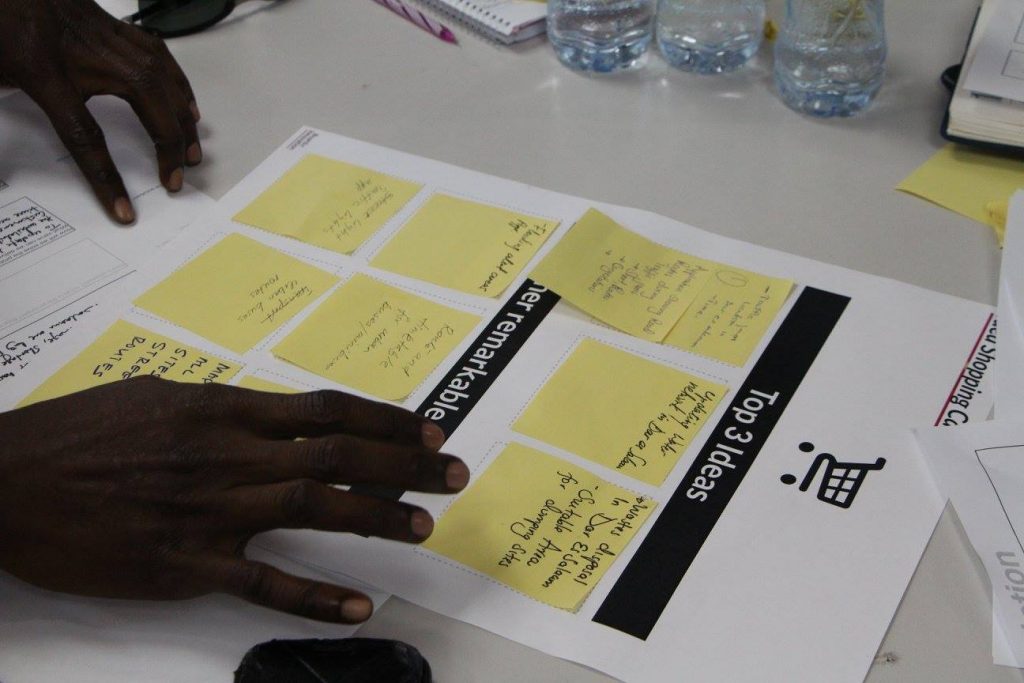 (Image) Our research and development activities are often action oriented in which participants engage actively amongst themselves in knowledge creation and discussions. The workshop activities like these in the photograph require skilled facilitation which respects the views of the participants and strives for equal participation.   
We acknowledge ethical issues overarching throughout research work, especially related to participatory research. We follow the good practice defined by the National Advisory Board on Research Ethics. In addition, we adhere to the codes of ethics in anthropology, ethnobiology and GIS (American Anthropological Association, International Society of Ethnobiology and URISA Board of Directors), and the guide towards good practice in PGIS (Rambaldi et al. 2006).
Informed consent, individual property rights and data protection are prioritised in our socio-economic surveys, participatory campaigns and in the management of the research data generated from these. The team members respect safety, democracy, transparency, openness and integrity as key principles in all work phases. Before starting any community campaigns, the objectives are shared with the communities. The informants participate on voluntary basis with respect to their daily activities and the time consumed by the exercises.
Promoting empowerment and capacity building within the communities is an important aim for us. We emphasise local expertise and mutual learning concerning the research topics and the local circumstances. Spatial data produced in the participatory GIS campaigns is always returned to the communities which generated it and reflectory discussions are organised for stakeholders to review the results and have opportunities to take them into account in local decision-making.
Research permits are organised through the Tanzanian partners for the international members of the team. With our public, academic, private and civil society sector collaborators we jointly define secrecy and property rights arrangements within our projects. Furthermore, we support our private sector partners in developing and actualizing their corporate social responsibility.